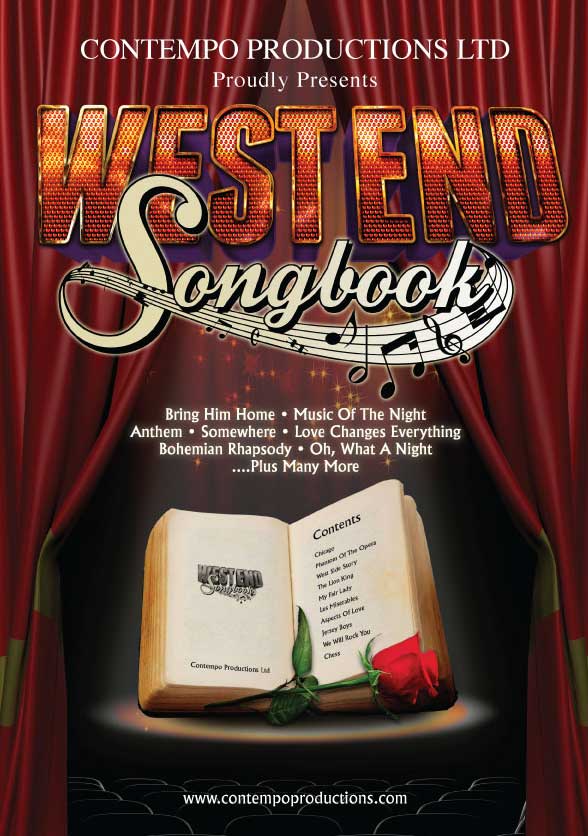 Client: Contempo Productions
Contemo Productions specialises in Classical-Crossover entertainment, combining beautiful, moving opera and classical music with some of the best pop songs of the last few decades, sprinkled with show-tunes from the world's biggest musicals.
Sector: Theatre and Entertainment
Contempo Productions wanted a logo and artwork to showcase their performances and upcoming artists. We developed both artwork and logos for Westend Songbook and The Opera Boys.